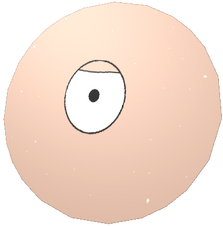 Donut Minions are servants/minions, owned by Evil Donut and his team.
A Donut Minion's appearance is a small plain sugar donut. The minions do not have any limbs, and their eyes are smaller. Their eyelids are shaped differently, too.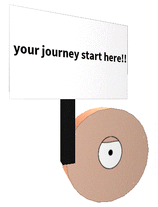 In the beginning of the storyline parts in the old Food Orb games, a donut minion would usually appear in the beginning, holding a sign that says "your journey start here!!!". In the newer Food Orb games, they don't really appear like that anymore. The donut minions don't appear as much as Evil Donut's team does.
Trivia
Sometimes, Evil Donut could probably have unlimited Donut Minions.
Donut Minions are very similar to Evil Donut, except they lack limbs, and their eyelids are shaped differently.
Donut Minions ended up to have their own hot-air balloons in one of the boss battle obstacles of Food Orb 20 - The Final Showdown.
A cameo of a Donut Minion appears in Greenboy Orb 8, inside The Puzzle Factory saying "hello what did i miss?? wait oops sorry wrong game!!!".
Gallery